April 19, 2016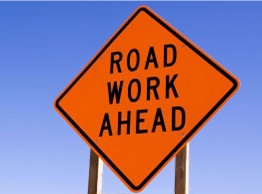 When there is construction on Indiana roads or highways, driving can become hazardous. Even when roads are well-marked, you must rely on other drivers to also pay attention and drive with due caution to avoid accidents. You may also be exposed to unforeseen dangers from loose debris, nails, potholes and sudden stops. As a recent fatal accident on I-65 demonstrates, Construction Zone Safety is an issue for all drivers. Penalties for offending drivers range from fines and loss of license privileges to jail time.
Indianapolis Accident Attorneys
Highway safety is an area of Personal Injury Law that our firm deals with frequently. When people need an experienced Construction Zone Accident Attorney to stand up for their rights and to find justice, people across Indiana look to Young and Young for the legal assistance they need. We work with clients on an individual basis, and we have excellent resources available to strengthen our case efforts. We regularly call in expert witnesses to recreate an accident scenario and lend credibility to our presentations in court or settlement hearings.
Indiana Construction Zone Dangers

Many things contribute to Indiana Construction Zone dangers. Some factors that add to the general danger of construction zone activity include time of day; nighttime accidents, like the one that recently took the lives of young Center Grove mother Jill Buck and her two children on I-65, often result in severe injury or death. The aftermath of this tragic accident also closed the interstate for 12 hours.

Although this mother and other drivers had slowed for the construction area, a semi-truck driver reportedly failed to do the same and slammed into one car ahead of him, killing two occupants. He also hit another smaller vehicle, spinning it into the median, where it was later caught in a fire that occurred when that first truck driver hit another semi-truck loaded with chicken wings and oil. The burning oil truck hit Buck's car and she and her children died in that fire event.

Indiana Personal Injury Attorney
If you or a loved one or friend were injured or killed in a vehicle accident, consult with our experienced Indiana Personal Injury Attorney. The Personal Injury Law firm of Young and Young, has helped hundreds of people receive fair compensation through major settlement awards and jury penalties.

We seek compensation for our clients to recover accident expenses including:
• Work & Income Loss
• Medical Expenses
• Loss of Companionship/Guardianship
• Lifestyle Losses
• Funeral & Burial Costs
You should not suffer due to the negligence of others. We are very experienced in helping people recover many other types of claims related to their accident and injuries. We want to help you, today.

Contact us to learn how we can help you get fair compensation for your Personal Injury or Construction Zone Accident. Call us now, at 317-639-5161

accident attorney, Fatal Accident, Indianapolis Personal Injury Attorneys, personal injury, trucking accident


Categorised in: Accident Attorneys, Accident Lawyers, Accidents, Highway Accident, Large Truck Crashes, Road Accident, Roadway Safety, Tractor-Trailer Crashes, Traffic Accident, Traffic Accidents, Truck Accident, Truck Accidents, Truck Crash, Trucking Accidents, Vehicle Accident